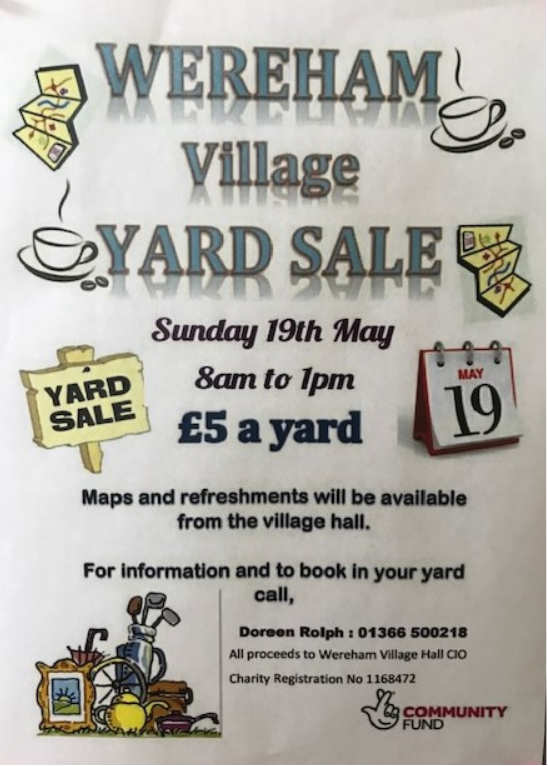 Wereham Yard Sale 19th May from 8am deadline for adding your yard to the map is 1.30pm on May the 18th.
It's time to have a clear out and join us for this popular and busy event.
To get your yard allotted to the map you need to book call Doreen 01366 500218
Yard pitches are £5 and the event is advertised throughout West Norfolk.
Maps are £1 and will be on sale from 8.00am at the village hall where our delightful café  with bacon rolls at £2 and we will be serving homemade cakes, ice creams and drinks.
All proceeds to Wereham Village Hall CIO Charity Registration No. 1168472