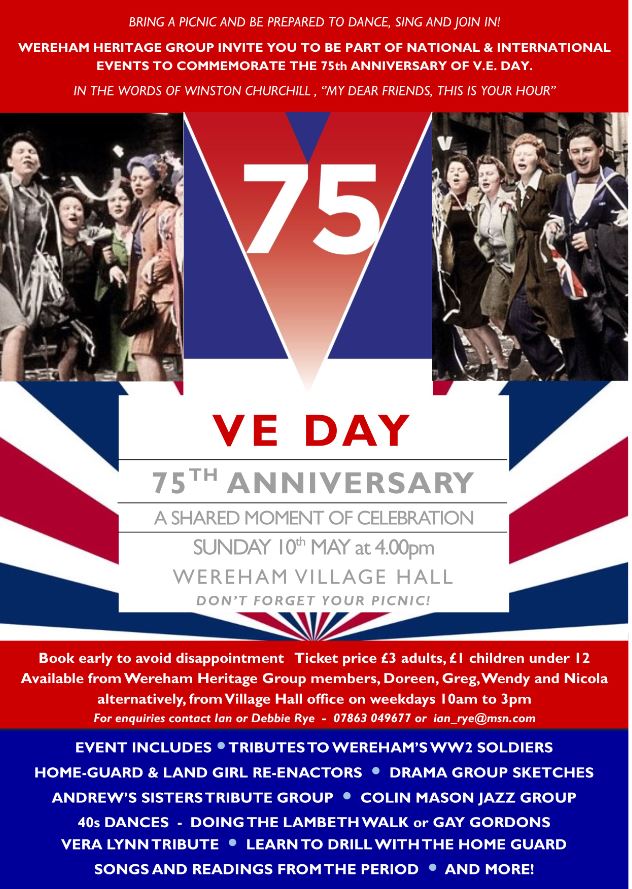 VE day 75th Anniversary, a shared moment of celebration.
Sunday 10th May at 4.00pm. Dance, sing and join in!!
Bring your own picnic tea. 1940s dress is optional
Book early to avoid disappointment. Tickets are £3 for adults and £1 for children under 12.
Available from Wereham Heritage group members, Doreen, Greg, Wendy and Nicola alternatively the Village hall office weekdays from 10am until 3pm.