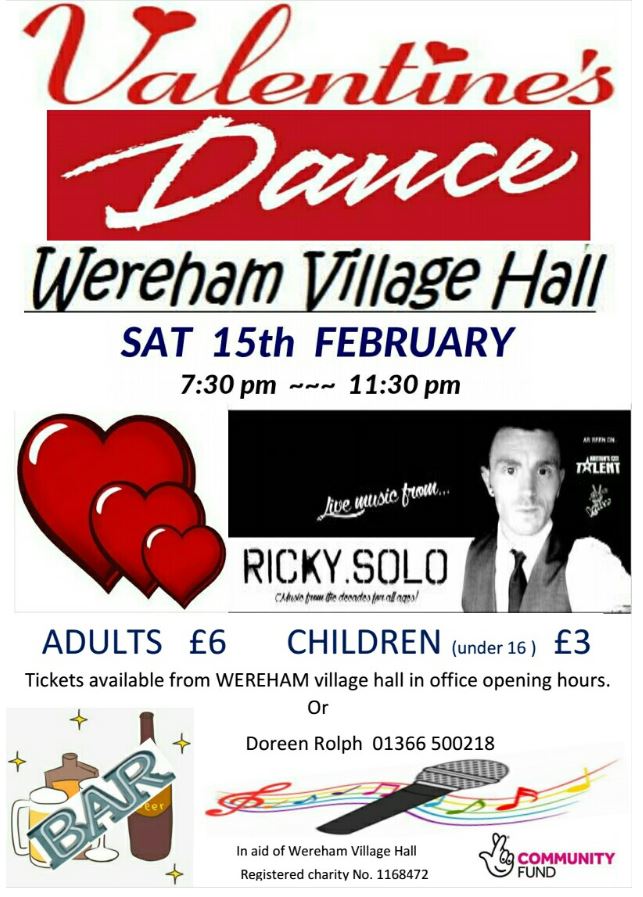 I sing a variety of songs ranging from the 80's 90's & today's with Rock 'n' Roll / Pop / Cheesy tunes & Many more to get you up on your feet.
You Don't Want To Miss
* BEEN ON TV *
•• X-Factor (Bootcamp 2014)
•• Britains Got Talent (Birmingham NEC 2015)
•• Come Dine With Me (Entertainment 2017)
Lets All Put On Your Dancing Shoes & Party With Me
Please Subscribe & Check Out The Links To My Other Social Media's Below.
Facebook: Ricky.SoloArtist
Instagram: Ricky.SoloArtist
Youtube: Ricky Solo Music
Saturday 15th February from 7:30 pm to 11:00 pm
Includes a raffle and bar.
Contact Doreen for further information on 01366 500218.