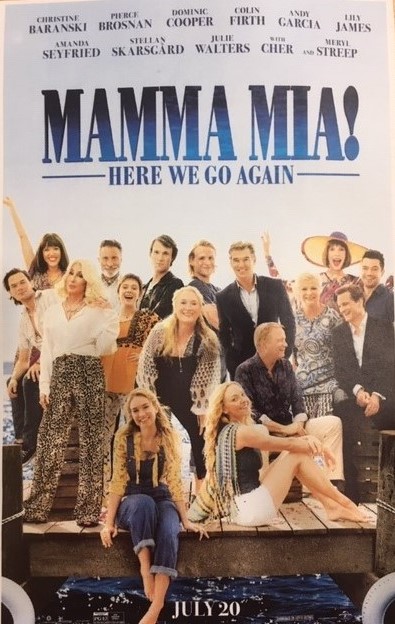 Times: doors open 7.00pm with the main feature starting at 7.45pm
Film title: 'Mamma Mia! Here we go again'. Cert: PG. Please note the age rating of this film.
Bar will be open before and after the main feature (not during)
Tickets prices: Adults £5, Juniors (under 15) £3.
Tickets are available to purchase online from the 26th of November.