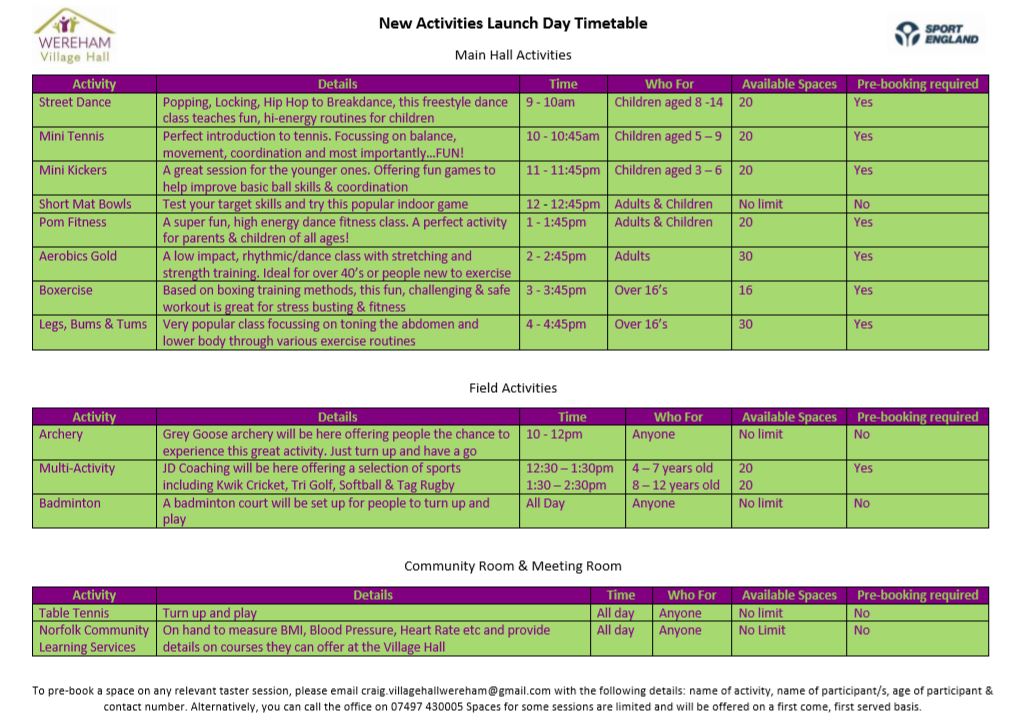 Off the back of our recent community survey we have created a new range of activities for you to try.
Our launch day will give you, family and friends the opportunity to try something new and find out more details of when the activities will be taking place at the Village Hall.
There will be a selection of turn up and play and pre-booked activity sessions throughout the day, offering something for people of all ages and abilities. All activities and taster sessions on the day are free of charge.
A full timetable of events including details on how to pre-book spaces on the relevant taster sessions can be found on the accompanying page.
Please note – If you don't want to take part in the taster sessions but are interested in the different activities going on, there will be spectator areas available in the hall and on the field to observe and staff will be on hand to provide you with more information.
Community Café Launch
To coincide with the Sport England event, we will be launching our Community Café, serving a range of delicious refreshments throughout the day including Hot Rolls, Selection of Cakes, Hot & Cold Drinks and more!
For more information regarding the launch day, please email craig.villagehallwereham@gmail.com or call 07497430005