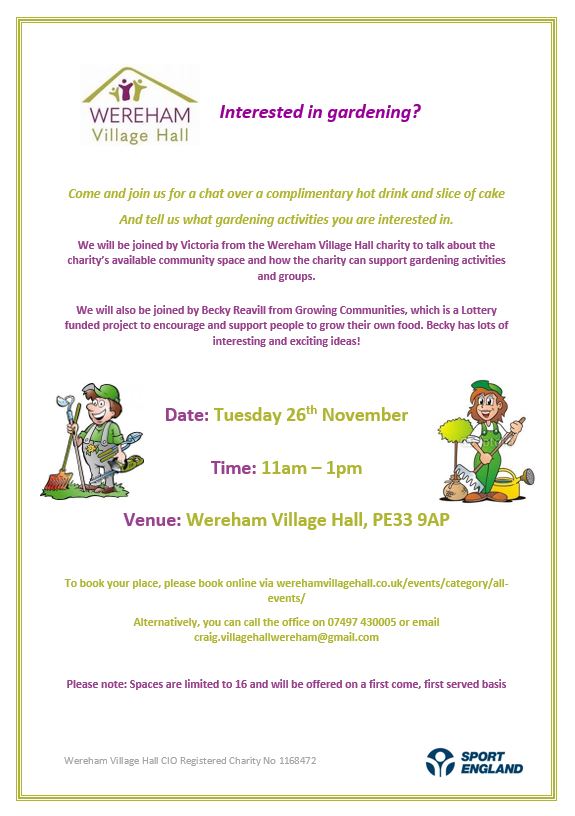 Come and join us for a chat over a complimentary hot drink and slice of cake
And tell us what gardening activities you are interested in.
We will be joined by Victoria from the Wereham Village Hall charity to talk about the charity's available community space and how the charity can support gardening activities and groups.
We will also be joined by Becky Reavill from Growing Communities, which is a Lottery funded project to encourage and support people to grow their own food. Becky has lots of interesting and exciting ideas!
To book your place, please book online.  Alternatively, you can call the office on 07497 430005 or email craig.villagehallwereham@gmail.com
 Please note: Spaces are limited to 16 and will be offered on a first come, first served basis
Wereham Village Hall CIO Registered Charity No 1168472