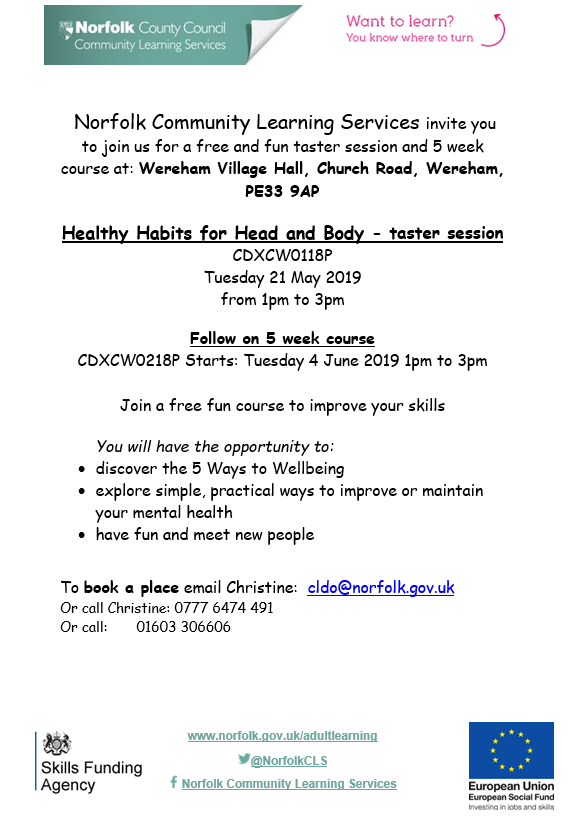 Norfolk community learning services invite you to join us for a free 5 week course starting Tuesday 4th June 2019 at 1pm to 3pm.
You will have the opportunity to:
discover the 5 ways to wellbeing
explore simple, practical ways to improve or maintain your mental health
have fun and meet new people
We would love you to join us!
To book your place please email CLDO@norfolk.gov.uk or call 01603 306606 / 0777 6474 491
Our cafe is open during this time to offer you a choice of hot and cold drinks along with snacks.