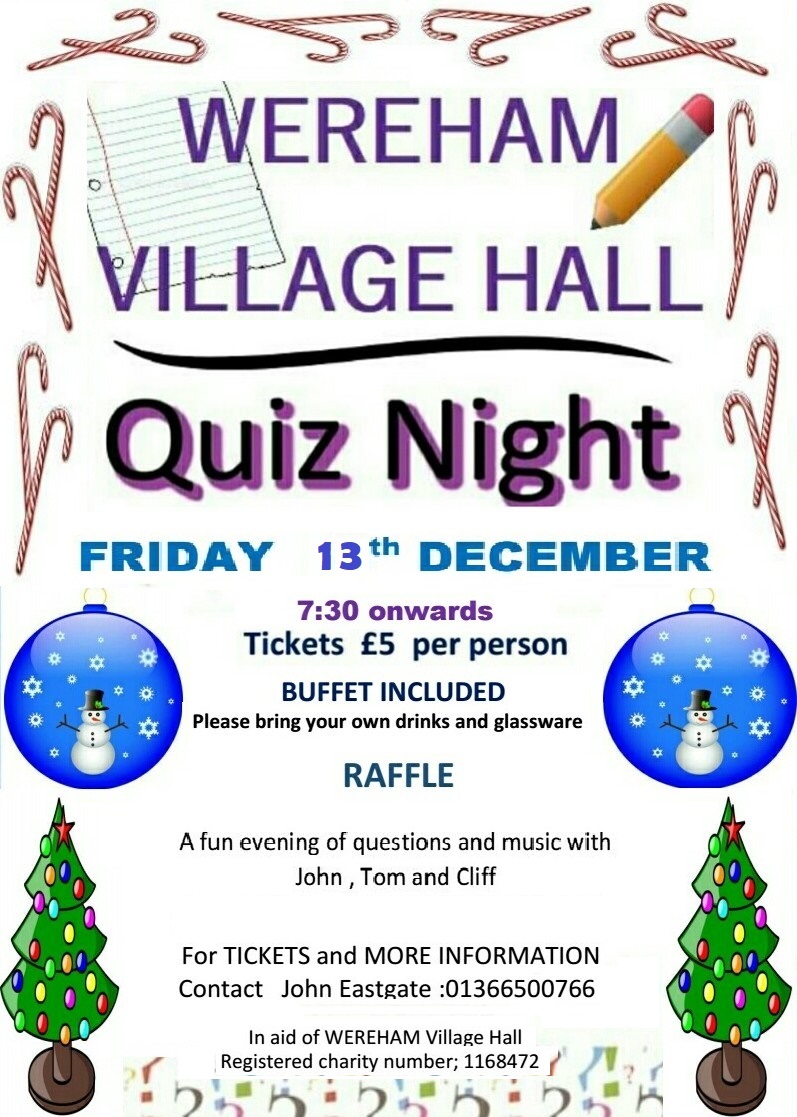 A fun evening of questions and music by John, Tom and Cliff.
Tickets are £5.00 per person buffet included.
Please bring your own drinks and glassware.
For more information contact John on 01366 500766
In aid of Wereham Village Hall CIO, Charity Registration number 1168472
Tickets are not available as this event has passed.